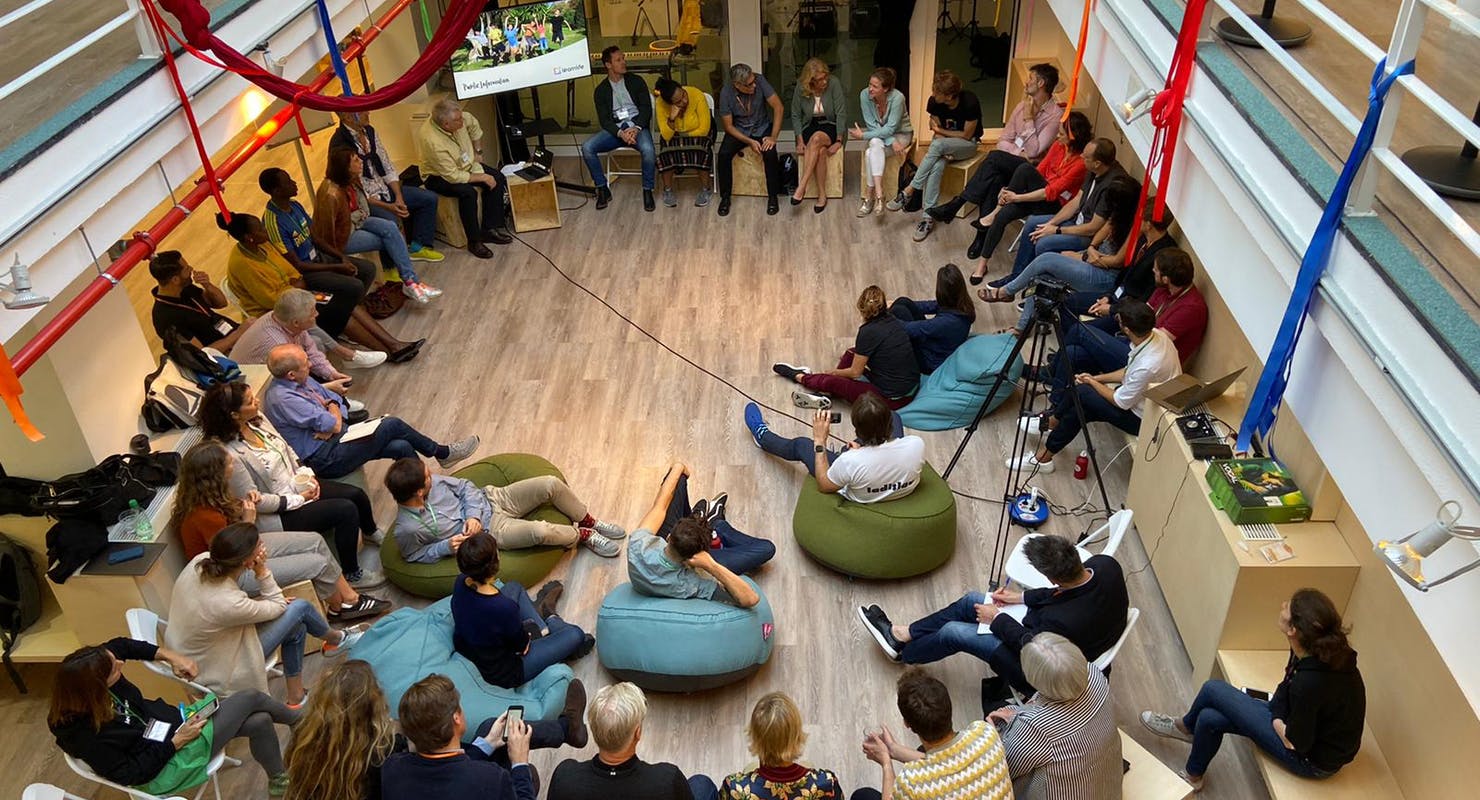 Barcelona, 30th April 2020
Learnlife, a Barcelona-based start-up, is creating a new learning paradigm to address current challenges in education, and is calling on the collective brain power and creativity of the masses to re-imagine and co-create the new learning context post-Covid. After attracting over 1,300 attendees in less than a week to join the live virtual conference "ReLearn" (and a further 3,500 post-event), the nimble education start-up is now planning to host the world's largest remote gathering of educators, school leaders and learning innovators later this year, as a culminating event in the organisation's new learning and development series, [RE]LEARN.
Six experts in the fields of learning and education have already participated in the live event to discuss the topic of how to transition to remote learning, and how this differs from online schooling. Speakers included Professor Becky Parker, UK Astrophysicist and education leader, Will Richardson, author on education technology and founder of Change School, and Matt Stanton, children's author and creativity advocate. To supplement this, a further nine pre-recorded interviews will be released this month addressing the role of education and online learning in a world that has been radically changed in the past few weeks by the Covid-19 pandemic. These supplementary interviews feature Dr. Yong Zhao, distinguished professor at the School of Education, University of Kansas, Alfredo Hernando, founder of Escola21 and David Price OBE, author and education leader, among others.
"This new innovative learning series aims to address key challenges that educators, practitioners, school leaders and parents are experiencing. We believe that open and collaborative learning communities will design the future path of learning and this series aims to pilot this co-creation on a smaller scale," says founder and Chief Empowerment Officer, Christopher Pommerening.
UNESCO estimates that over one billion school children worldwide are currently affected by school closures and social distancing amidst the current global pandemic, and the resulting disruption to traditional education had made the topic of the tension between online schooling and online learning -- which contends that a different paradigm for learning is just as vital in the online world -- more relevant than ever.
In Spain, a country now at the epicentre of the coronavirus pandemic, there are currently 9.8 million school children affected by the extended state of emergency, with few lucky enough to access some level of ongoing online learning support. In many cases, however, teachers remain as inexperienced in online learning as their students and the families trying to support them from home.
The current context demands that educators and schools can be agile and nimble in transitioning to a remote learning context, and although Learnlife was able to do this in a 24-hour timeframe, it is a process that requires constant and ongoing iteration. "There is often the assumption that transitioning to online simply means moving the physical in-person experience to a virtual connection, following the same timetable and activities as in traditional school contexts, when, in fact, the way we learn remotely is profoundly different and the need for educators to shift to a mindset of guidance and trust is even more important. If the quality of the personal relationships is strong, the online experience will be strong, but if there is a mindset of control from educators and lack of agency for learners, this will only be exaggerated further in the online context," says Stephen Harris, Chief Learning Officer, and co-founder of Learnlife.
The learning team at the organisation's flagship Barcelona hub reviews weekly feedback from learners and families and adjusts the schedule and programme accordingly. For example, incorporating time for "digital detoxing", blocks of time for learners to work on personal projects, or offering a host of learning experiences in the afternoon, some of which are led by Learning Guides and others by peers, which included cookery, 3D modelling and design, and multimedia video editing. An example of a recent project led by the learners was to research needs and create additional protective gear for sanitary staff in hospitals using 3D printers. The result? Learnlife 3D printers are now running for approximately 10 hours per day and between 50-100 masks are being sent to local hospitals each Monday.
So where do we go from here? "The question we should really be asking ourselves is what do we want to be doing differently when this is over? We aim to speak to as many key thought leaders, practitioners and change agents as possible over the next few months as we co-create the new paradigm for learning" says founder Pommerening.
The transition from fully remote learning to a new context post-Covid confinement, in whatever form that may take, will require equal amounts of agility and flexible thinking. "This pandemic situation has presented the education world with a huge opportunity for an overhaul to the current systems and outdated practices. To simply "return to normality" post-Covid, to a context where learners do not have agency, and there is an over-reliance on exam pressures and standardised testing would be a mistake. I get really frustrated when I hear an otherwise sane politician make comments about getting the kids back into school so they don't miss out on a year's education. There are so many fundamental errors in that thinking." says co-founder Harris.
As Distinguished Prof Yong Zhao put it recently, We're living a period of family-based remote learning where "nothing is taught but much is learned". Let's embrace the focus on learning, not teaching.
About Learnlife
Learnlife is setting a new precedent in learning. We are creating an open ecosystem for a new lifelong learning paradigm to positively change education worldwide. A step beyond traditional education systems, by 2030 we aim to empower 100 million learners, 5 million educators, 100,000 schools and governments of 196 countries through a new learner-centered paradigm that focuses on purpose-inspired and personal learning. More than 130 Thought leaders are contributing and co-creating 21 innovative learning elements that will constantly evolve to meet the needs of learners in a rapidly changing world. The learning elements will be distributed to any learner through a digital open access learning platform and implemented in 2,000 physical Learning Hubs around the world.
Press Contact
Emma Buckle
Head of Marketing & Communications
+34 691 395 720
Additional Resources: