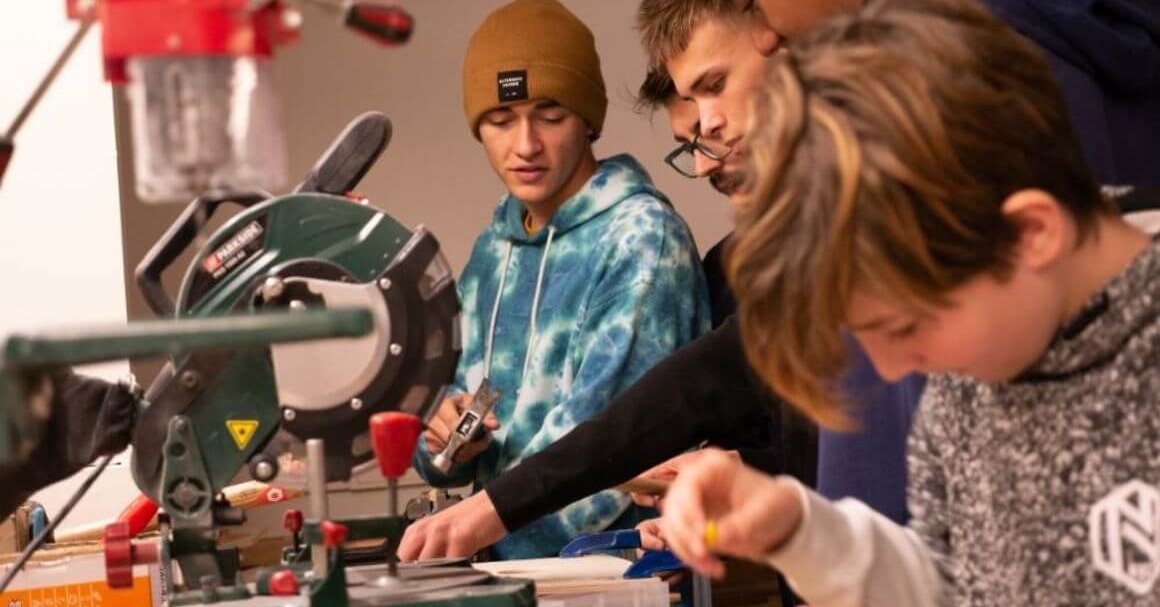 Learnlife: The Elements of Learning Innovation
Learnlife is building an open ecosystem to reshape learning
'The Elements of Learning Innovation' is an agile roadmap supporting transformation to a new paradigm. The Elements are a culmination of the latest aggregated research, constantly updated, edited and debated, offering evidence-based solutions for individuals, communities and organisations who want to embark on a journey of change. Learnlife implements all the Elements in their hub communities.
When I discovered The Elements at Learnlife, I saw within it my transformational work of 20+ years in education put into words. I felt like I had finally arrived home. -Ulrike Suwwan, Founder of Guide & Lead, Leader, Coach & Guide
OVERVIEW
HundrED shortlisted this innovation
HundrED has shortlisted this innovation to one of its innovation collections. The information on this page has been checked by HundrED.
KEY FIGURES
Innovation Overview
Not-for-profit
ORGANISATION
UPDATED ON NOVEMBER 10TH, 2021
ABOUT THE INNOVATION
Why did you create this innovation?
Traditional learning models are still focusing on learning from a previous era and assessing using a one size-fits-all approach. The Elements place the learner at the centre of the learning because the world is ready for this type of personal learning experience. Learner-led learning better prepares learners for the world they will enter into, increases motivation and fosters lifelong learning.
How does your innovation work in practice?
The 21 elements are divided into 3 clusters. Each element offers strategies and inspiration for individuals and communities to reimagine themselves. Each cluster consists of 7 elements which provide the framework for preparing, implementing and sustaining change in any community.

Cluster One communicates how to deliberately shape a positive learning culture by establishing vision, values, purpose, positive relationships and mindsets. Cluster Two when effectively implemented, creates exceptional learning opportunities relevant to the 21st century. Cluster Three provides blueprints to challenge communities to reimagine, reinvent and reconstruct themselves to remain relevant in an increasingly agile world.

The Elements empower learning teams to make decisions unbound by the burden of standardised assessment. They enable learners to go deep into learning which aligns with unique passions whilst inspiring them on their own lifelong learning journey; a new paradigm for learning.
How has it been spreading?
The Elements are open-sourced and free for all. Our Learnlife Alliance, a global tribe of learning innovators and leaders, provides access to the Elements. The Alliance engages in regular dialogue to share, learn and debate a new learning paradigm and currently spans 70 nations globally. The mission of the Alliance is to connect to inspire the momentum to drive learning innovation by providing access to innovative, future-focused lifelong learning for all.

Learnhubs are lighthouses that empower communities by making a new paradigm experienceable. Learnhubs provide inspirations to re-think education and catalyse change. Two physical Learnhubs are in operation in Barcelona, Spain and a Home Hub too. We are soon spreading to Germany, Rwanda, Switzerland and beyond.
If I want to try it, what should I do?
Visit Learnlife: www.learnlife.com
Sign up to the Alliance for free access to The Elements of Learning Innovation and help us shape it: www.learnlife.com/alliance
Visit our Barcelona Urban Hub: www.learnlife.com/barcelona
Visit our Home Hub: www.learnlife.com/home-hub
Information on Learnhubs: www.learnlife.com/partnerhubs