Learnlife is not just a school - we are a community that prepares and empowers children and lifelong learners through personal learning to thrive in the world of the future.
Our personal learning programmes, based on years of research and best practices of top educators from around the globe, guide learners through a personal and self-directed journey of learning and exploring their passions, skills, and needs.

Our Learning Programmes for ages 11-18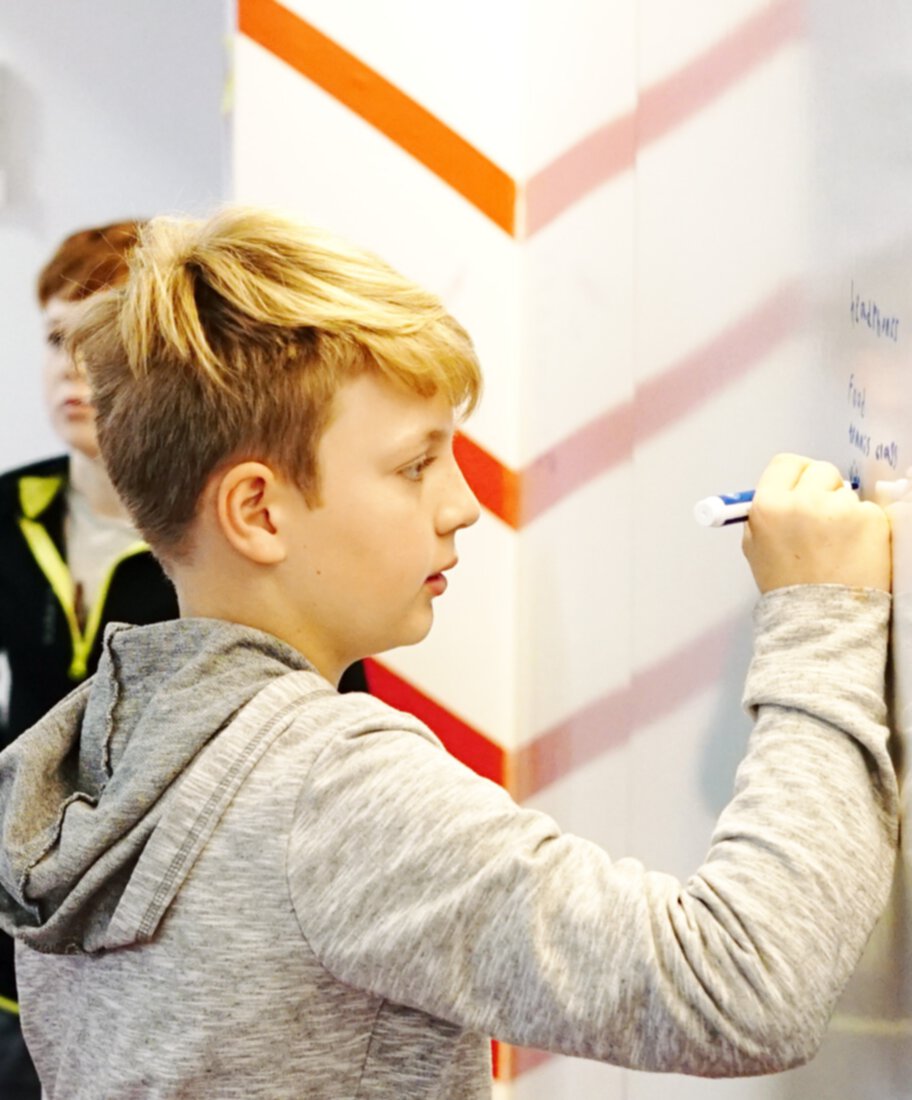 Explorers
This programme is designed for self-directed learners who are on a journey to understand themselves and the world at a deeper level and who love being curious. They see learning as a voyage of adventure and discovery.
Explorers love new ideas and creativity, alongside learning new concepts and skills. Through self-directed learning, Explorers are always keen to extend their knowledge.
There are no set age ranges at Learnlife, though generally, Explorers are 11-13 years old.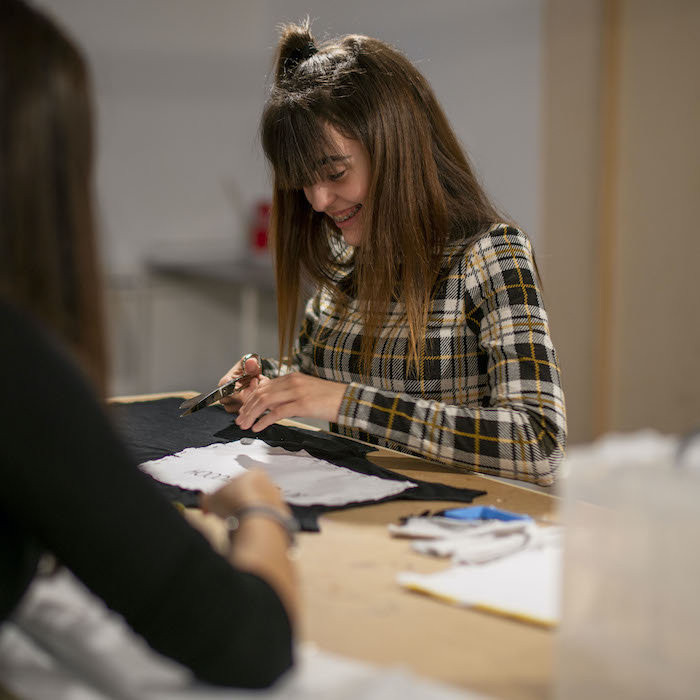 Creators
This programme is aimed at cultivating self-directed learners who yearn to grow their creative confidence and capacity. Through recurrent engagement with a range of studios, Creators develop their ability as active designers and makers. They love a focus that expands to understand how they might contribute solutions to complex global challenges. Real-world connections are formed through the Creators Programme, giving Learners the opportunity to experience transdisciplinary learning.
Creators use a multi-studio environment: multimedia, music, maker space, food, multi-materials, graphic design, visual art, textiles, programming and electronics to name just a few.

There are no set age ranges at Learnlife, though generally, Creators are 14-16 years old.
Changemakers
Are you ready to launch headfirst into an intensive programme, ready to apply your growing understanding and knowledge to tackle fresh challenges?
Changemakers is for those who have finished school or are close to it. Empowered by our studio model, Changemakers select a track that might extend their passion in the creative realm, or perhaps enable a prime focus on business or applied technology.
Changemakers interact with a range of professional environments through expert mentors, multidisciplinary projects, and internships.
There are no set age ranges at Learnlife, though generally, Changemakers are 17-18 years old.
The Learning Paradigm
Our learning approach has been developed based on research and best practice examples of the most effective learning methodologies from over 100 hugely innovative schools around the globe. At Learnlife we focus on a holistic view of the learner as well as a strong encouragement towards learner autonomy to ensure self-directed learning.

Read more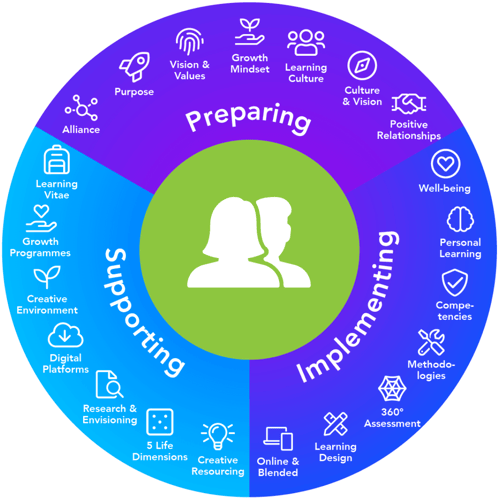 Where can I experience this learning programme?

Location freedom: Learn in the format of your choice: on-site at one of our innovative Learnhubs, online from anywhere in the world, or a combination of both. Learn more about our Hubs below:

What they're saying
Fardiyah Dickie
Parent
"Learnlife has transformed me and my daughter in many subtle yet significant ways. She has been challenged and empowered to tackle much more relevant issues, and she's experienced the joy of deep learning and has grown on so many levels. I feel incredibly lucky to have found Learnlife."
Gerard
Learner
"I love Learnlife, I have so much freedom to explore my passions and let my creativity go wild with thousands upon thousands of different ideas. And I was never able to do that before."
Sachi
Learner
"I've been at Learnlife for a few months now and I've already started to see my self-growth. Being able to choose my own path and work at my own pace is something that I've really begun to value and appreciate. Having access to the resources in this space has helped me get a clear idea of who I want to be and the steps I need to take to get there."
Dave Donahower
Parent
"Learnlife is a truly unique place and space. It is an innovative and nurturing environment that fosters creativity, collaboration, curiosity and discovery. From the personalised experience that integrates project-based learning with cultural competence, to the thoughtful and compassionate staff, Learnlife has been a great fit for our son. We are watching him grow and thrive in a way that we hadn't seen before."
Caiman
Learner
"Learnlife has opened my eyes to different experiences and helped me understand life in general. This center has put my interests first and deepened my recognition by preparing me for every aspect I could potentially face in the future. I feel very welcomed and heard."
Hannes Shariputra Chopra
Parent
"Learnlife is a purposeful community centred around lifelong learning, skills, behaviours, mindsets and models which matter and will matter even more in the future. Dedicated and passionate learning guides support learners to push their limits! Learning here is cool, fun, challenging and it becomes an integral part of your life! Learnlife is the reason that we live in Barcelona now. I feel blessed that my kids are part of it."
Alba
Learner
"At Learnlife, I can focus on the things that I really like to do. I've only been here a short time, but since I joined, I feel like I've truly experienced what real life is about."
Herb Caudill & Lynne McIntyre
Parents
"Sunday nights used to be a terrible time for the family because the kids dreaded starting another week of school the next day. Now they're actually excited to get back to it. Just after the first week or two we noticed a big difference in both kids, which I would describe as self-confidence that comes from being treated with respect."
November 10, 2022
We invite school leaders, education authorities and edupreneurs to visit our hubs in Barcelona for a 2-day immersion experience.
Accreditation
Learnlife has been engaged as a candidate school with NEASC since 2020 and is working towards gaining full accreditation status with this internationally recognised accrediting body.